Mixed Media - Welded Metal
Each of these mixed-media pieces is a combination of: pigmented ink on Brilliance WR Canvas, acrylic coating and a hand-crafted welded metal, permanent frame, extending the work inside. For any sold or unavailable artwork, contact Heather to commission a unique but similar piece.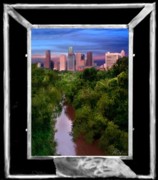 A View From Montrose
Mixed Media
29" x 24" x 1"
$1392.00 USD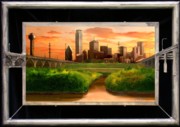 Apollo Illuminates Day
Mixed Media
28" x 40" x 1.50"
$2240.00 USD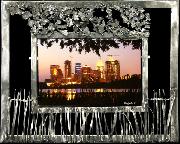 Everchanging Skyline
Mixed Media
12" x 21" x 1" (10 lbs)
Sold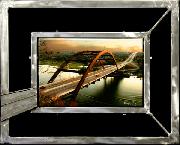 Over The Pennybacker Bridge
Mixed Media
17" x 21" x 1" (10 lbs)
Sold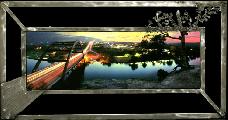 Sunset Over the Bridge
Mixed Media
23" x 48" x 1.75" (25 lbs)
Sold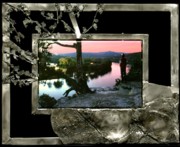 Sunset Watcher
Mixed Media
17" x 21" x 1" (10 lbs)
Sold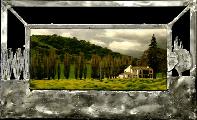 Dream House
Mixed Media
18" x 29" x 1" (15 lbs)
Sold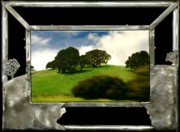 On The Way To Monterey
Mixed Media
20" x 28" x 1" (15 lbs)
Sold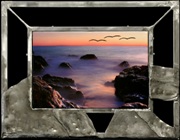 Malibu Eve
Mixed Media
22" x 27.50" x 1" (15 lbs)
Sold